Workshop - Mudras for Pregnancy
Pre-recorded Workshop
…for expectant mothers, doulas, prenatal yoga trainers and knowledge seekers.
Pregnancy is a transformative journey, and the practice of prenatal mudras, ancient hand gestures in yoga, can make it even more extraordinary. But what exactly are mudras, and why should they be integrated into prenatal yoga? 
Mudras are symbolic gestures or seals often formed with the hands.
In yoga, they are used to channel energy and
enhance one's physical, mental, and spiritual well-being.
During pregnancy, mudras can be a powerful tool for expectant mothers.
In this workshop, you will:
Explore the power of mudras during pregnancy and learn how they can deepen your yoga practice.
Discover how mudras can ease discomfort and promote relaxation, making your pregnancy journey more comfortable.
Nurture a profound connection with yourself and your baby through these ancient practices.
Be guided by experienced prenatal yoga instructors who understand the unique needs of expectant mothers. 
Discover the unique benefits of these special mudras: 
Stress Reduction
Pain Relief
Emotional Balance
Bonding with Baby
Preparation for Labor
Inner Peace 
Curriculum
Day 1
Introduction to Mudras and Pregnancy Preparation

Introduction to Mudras (Morning – 2 hours)
Course overview
What are Mudras? Explanation of Mudras and their significance
How Mudras work?
Benefits of Mudras during pregnancy
Safety precautions and contraindications
General wellness mudras and their significance
Day 2
Enhancing Physical and Mental Health during Pregnancy

Mudras for Physical Health
Importance of physical health during pregnancy
Mudras for digestion, back pain, and general wellness
Techniques for boosting energy levels
Guided practice: Mudras for physical health with breathing
Mudras for Mental Clarity and Focus
Cognitive challenges during pregnancy.
Mudras to improve concentration and mental clarity.
Techniques for better sleep.
Guided practice: Mudras for mental well-being.
Day 3
Preparing for Labor and Delivery

Mudras for Labor Preparation
Understanding the stages of labor
Mudras to prepare the body for labor and delivery
Techniques for pain management
Guided practice: Labor preparation Mudras
Partner Participation in pregnancy with mudras
Mudras for easier conception
Recap and conclusion
Ms. Ekta
Expert – Women's Health, Prenatal Yoga & Mantras
Trained 5000+ students globally
Founder – Ekrang Yoga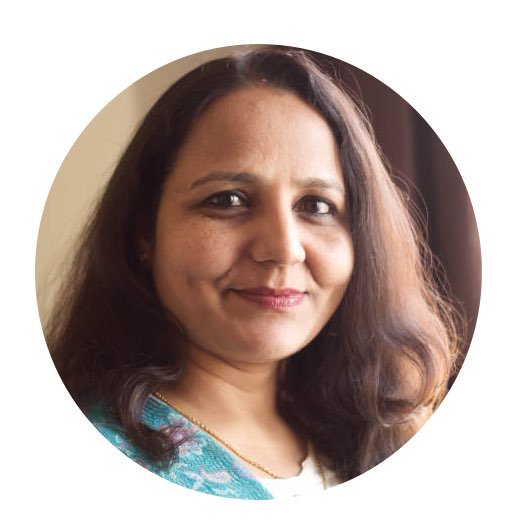 Dr. Nutan Pakhare
Founder – AYG Academy
Ayurveda and Garbhasanskar Coach, Author
Recordings access
3 months, renewable on payment