Practical Ayurveda in Daily Life
Healing principles and techniques to live a long healthy life…
Self-paced course with 3 months access. Pay and Begin!
ENGAGE
into 18 hours of video content and One live session by Dr. Nutan Pakhare
READ
Comprehensive reading material for all students as online PDF. 
HEAL
Lifetime benefits from one of the oldest healing discpline – Ayurveda. 
Your Teacher
Dr. Nutan Pakhare
Ayurveda Doctor with 18 years of practice.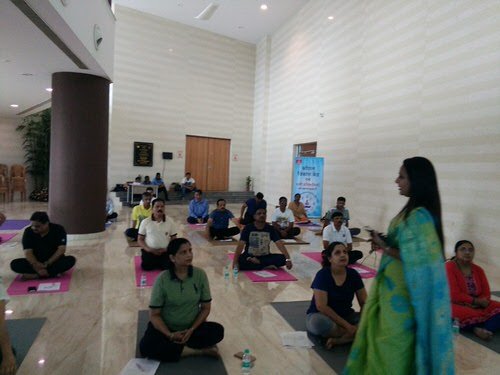 Yes, this course is for you!
Regardless of your age group, profession or status, the knowledge of the ancient principles of Ayurveda will make you aware about the hidden principles of optimal health.
This new awareness and learning will help you lead a disease free vibrant life and will help you guide others in the same direction.
The course shows you how to apply the principles in day to day life.
Ancient knowledge states that the body is made up of 5 elements (Panchamahabhuta) i.e. earth, water, fire, air and space. And that earth, water, and fire is absorbed by the food we consume. Satva, rajas or tamas' mental attitude also depends on the food consumed.
Ayurveda has amalgamated itself with Indian cuisine, in a way that most of the Ayurveda medicines or medicinal components are found in the kitchen itself. Today we know these components as Spices, Be it turmeric, ginger, clove, paper, cinnamon, we have them all.
What would be taught in this course?
The course covers the main concepts of Ayurvedic physiology (Dhatu, Tri-Dosha, Prakruti, etc.), Ayurvedic Dinacharya (daily) and Ritucharya (seasonal) and Ayurveda & yogic codes of conduct. It also includes food preparation techniques along with good food habits to maintain health and immunity.
This course is structured for understanding the sciences of Ayurveda & Yoga – the ancient methods of diet, discipline, and lifestyle giving you the joy of the life in true sense.
Ayurveda – Introduction, History & Branches
Ayurvedic Concept of health & Disease  
Imbalance in Tridosha & Concept of Aaam
Basics of Ayurveda –  Tridosha, Saptadhatu & Agni
Concept of creation and Triguna
Padarth and its types
Concepts of Saar & Mala
Ayurvedic 3 pillars of life
Diet – Food preparation – Vipak and Veerya
Shadrasa- Six types of Rasa –
Discipline – Sadvritta & Ashtanga Yoga
Ayurvedic principle of Natural urges
Prajnaparadha -Intellectual blasphemy
 Lifestyle- Ayurvedic holistic care of daily and seasonal regimen
Padachatushtaya & Trividh Chikitsa
Introduction to Prakruti and Nadi Pariksha
Introduction to local therapy and Panchkarma
Enrol Now
Pay with your credit or debit card
If you have any questions or queries, please feel free to write to us.