Prenatal Postnatal Yoga and Garbhasanskar Teacher Training Course
Recognised by
Indian Yoga Association

.
BONUS Women's Wellness Course worth Rs. 2000 Included!
Ancient Pregnancy & Childbirth Knowledge – Simplified along with Practices.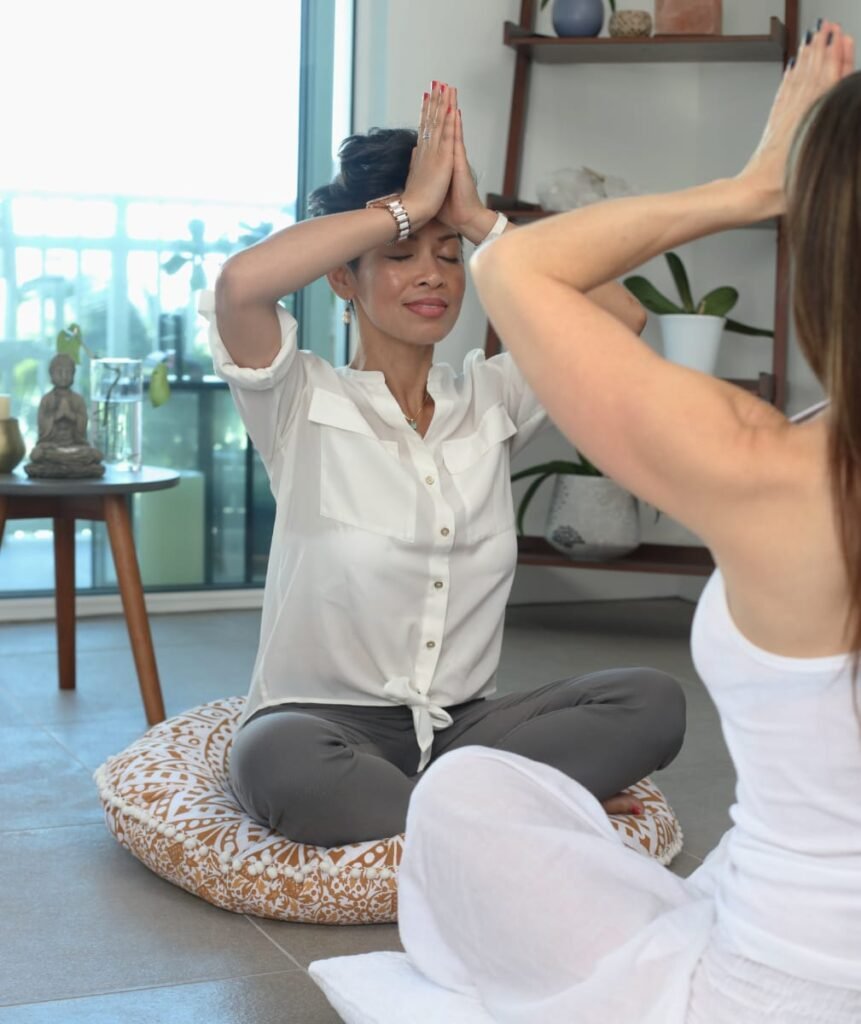 Yoga teachers, would-be mothers and medical professionals (such as obstetricians, gynaecologists, dietitians, physiotherapists, and trainers) might benefit from the Prenatal Postnatal Yoga and Garbhasanskar Teacher Training self-paced course. Medical practitioners have a limited understanding of yoga's benefits before, during, and after labour and delivery. Moreover, yoga instructors typically lack knowledge of the medical and physiological aspects of pregnancy. Some people are reluctant to promote yoga during pregnancy or to teach prenatal yoga because of the above concerns.
These gaps are filled and the many phases of a woman's life are explained in depth in this course. Comprehensive information on prenatal, postnatal, and Garbhasanskar care is provided as well. The program's overarching goal is to promote maternal and infant wellness across the whole life cycle, from preconception to postpartum. Through yoga, a woman can strengthen her bond to her entire being: her physical self, her mental and emotional selves, and her spiritual self.
Prenatal Postnatal Yoga & Garbhasanskar Teacher Training
1. Introduction, Story of Shiva/Parvati, Health & Stages of Life
2. Sankhya Yoga and Yoga in Puberty
3. Essential factors for healthy conceotion Avurveda persoectives.
4. Female Reproductive system and HPO Axis – Anatomy and Physiology – Modern Perspectives Dr Sarita
5. Four Essential Factors for healthy conception Ayurveda perspectives
7. Yoga for Gynecological Disorders
8 Prenata Care – Part 1
9. Prenatal Care – Part 2
10. Monthwise Pregnancy care – Part 1
11. Prenatal Care – Part 1 and 3rd Trimester Care
12. Childbirth
13. Postnatal Care
14. Challenges during Pregnancy and Childbirth – Part 1
15. Challenges dunng regnancy and Childbirth – Part 2
16. Infertility in Male and remale
17. Menopause
18. Q&A Session
19. Guidelines for Project Work
Session 1 Part 1 – Introduction to Yoga for healthy reproductive system and healthy adolescent
Session 1 Part 2 – Introduction to Yoga for healthy reproductive system and healthy adolescent
Session 2 – Yoga for Prevention of Menstrual Disorder
Session 3 – Yoga for healthy and happy hormones
Session 4 – Partner Yoga Before, during and after pregnancy
Session 5 – Pregnancy Yoga – Trimester-wise
Session 6 – Tratak and Yoganidra
Session 7 – Mindfulness through Mantra and Music during Pregnancy

Session 8 – Yoga for Infertility
Session 9 – Yoga for Menopause
Evaluation will be done on the basis of 10 assignments, 4 essays and lesson plan demo presentation which students have to go through.
All participants will get Certificate of completion post evaluation. 
BONUS Content - Women's Wellness Course
Anatomy and Physiology – Reproductive system and Endocrine system
Hormonal imbalance and Reproductive health disorders
Understanding about Pathology behind Gynaecological disorders –PCOS, Fibroid, Menstrual irregularities ,UTI and Thyroid disorders
How to prevent and cure women's health disorders with Ayurveda and Yoga
Infertility Causes and therapy – Ayurveda, Yoga and Modern science
Yoga  for Healthy metabolism and Reproductive health
Yoga for prevention and therapy in infertility
Yoga therapy menstrual health disorders
Yoga therapy for PCOS/FIBROID/ENDOMETRIOSIS
Yoga therapy for thyroid disorders
Additional study materials – 2 hours.
Total – 10 hours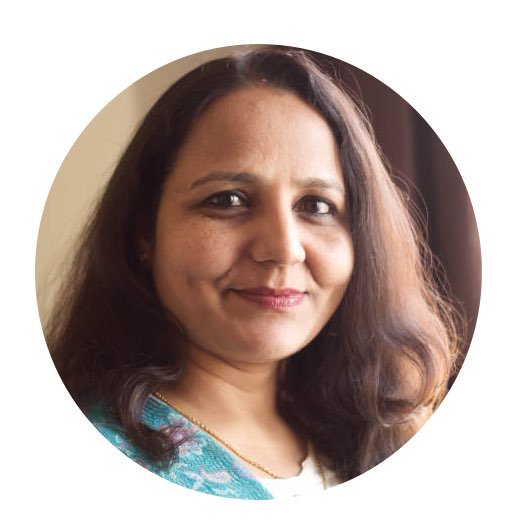 Lead Teacher and Facilitator
BAMS, PGDYS, M.Sc in Yoga
UGC NET qualified. 
Total Experience – 20 years
Urogynaecologist
MBBS, MD (Obst & Gyn),
Delhi University
MRCOG, Singapore. 
Total Experience – 18 years
(Guest Faculty)
Senior Nutrition Consultant and Lactation Educator
PG Diploma in Dietitics and Applied Nutrition. 
Total Experience – 25 years
(Guest Faculty)
Yoga Practicals
Level 3 certified
Yoga Certification Board
(Ministry of AYUSH)
Total Experience – 4 years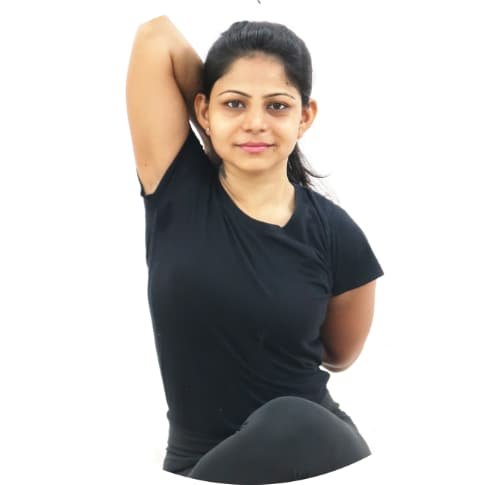 Yoga Practicals
Yoga Alliance accredited. 
4000 hours of teaching experience. 
Specialisation – Prenatal and Postnatal Yoga
Prenatal Postnatal Yoga and Garbhasanskar Teacher Training.
Self-paced with 3 months access.
Pay in INR
Manual access within 3 hours
Pre-recorded study materials
Pay in USD
Instant access on payment
Pre-recorded study materials
Frequently Asked Questions